STMicroelectronics opts for the 15th floor of INCUBA Next as its new Danish headquarters
At the end of 2024, the INCUBA Next extension will open at Katrinebjerg, where INCUBA will be able to offer growth-oriented technology companies a state-of-the-art and efficient environment in which to grow - close to students, researchers and startups.
The Danish branch of the French/Italian company STMicroelectronics (ST), headquartered in Geneva, has recently chosen to locate its Danish branch in INCUBA Next. STMicroelectronics develops, manufactures and markets microcontrollers and other electronic components and is one of the world's leading players in semiconductor production. Semiconductor components play an important role in modern technology and are the basis for modern computers, mobile phones, solar cells and much more.
ST's Danish office comes out of Mjølner Informatics' sister company, Draupner Graphics, which was behind TouchGFX - a software framework for building microcontroller-based graphical user interfaces.
After four years of development, Draupner Graphics A/S announced in 2018 the sale of the company to the international semiconductor manufacturer STMicroelectronics, which since the acquisition has invested further in more employees and the innovative software product.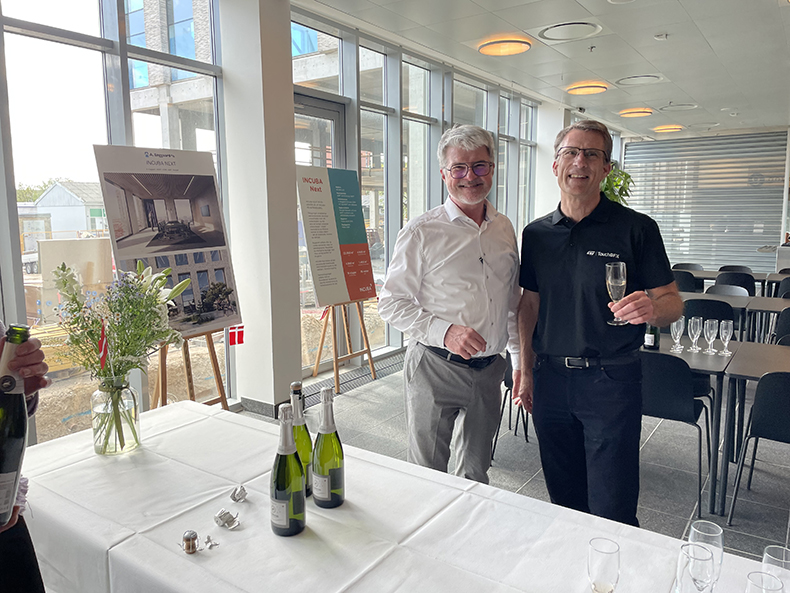 "Draupner Graphics started as a classic startup, where a handful of talented software and business developers worked hard to make TouchGFX the leading tool on the global market. In 2014, Draupner began a collaboration with STMicroelectronics, which naturally led to the final sale," says Jørgen Mygind, Site Manager at STMicroelectronics, and adds:
"ST has recognised the strong innovative software competencies that Aarhus offers. Today, we are more than 20 employees and our ambition is to grow even more. Therefore, we have long wanted to be part of INCUBA in order to attract the right electronics and software competencies that will further strengthen ST's global market position. In INCUBA Next, we will have a better opportunity to recruit the right candidates and thus expand the business and follow the plan for growth in an innovative IT & tech community like INCUBA's with other like-minded scaleups."
For INCUBA, STMicroelectronics also aligns perfectly with the vision for INCUBA Next, which aims to create the ideal environment for tech talent and support networking, collaboration and knowledge sharing:
"STMicroelectronics is a perfect addition to INCUBA Next, our visionary community dedicated to creating the ideal environment for tech talent and fostering networking, collaboration and knowledge sharing. We have had a rewarding dialogue with STMicroelectronics for over a year, and I am incredibly excited to announce that this outstanding pioneer in their unique field of IT and tech is now joining our strong community at INCUBA," says Claus Svane, Director of Real Estate, Letting & Facilities at INCUBA.
"With STMicroelectronics in the building, we get an even stronger tech environment with specialists from one of the world's leading players in semiconductor production and with sales all over the world. This ensures knowledge sharing and has a positive impact on the startups that INCUBA was established to create the best growth framework for," concludes Mai Louise Agerskov, CEO of INCUBA.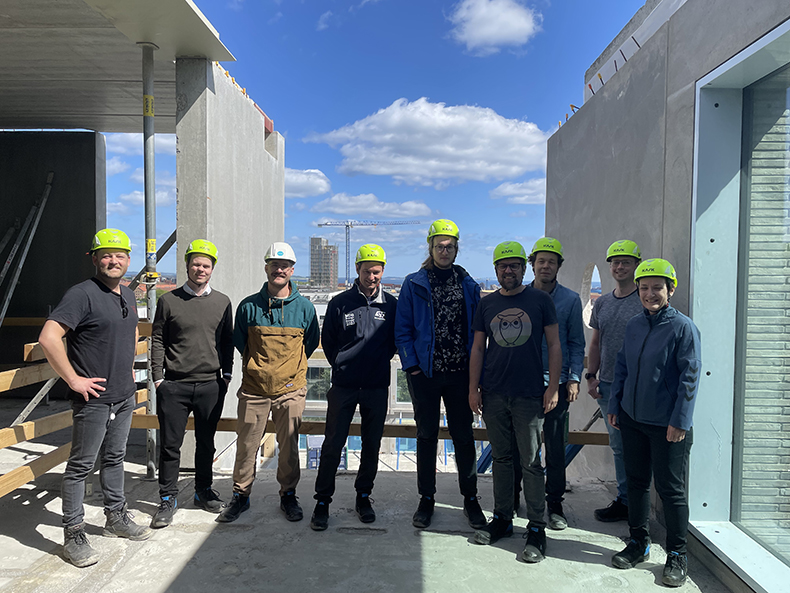 18 floors and 22,000 square metres, including 4,000 square metres of underground parking and a total of 1,400 square metres of external roof terraces
INCUBA Next will be connected as an extension of the current INCUBA at Katrinebjerg, which today counts approx. 60 companies on 12,000 square metres, including Norlys and Concordium
INCUBA Next is designed as a sustainable building with DGNB gold certification
Construction start: Q1 2022
Completion: Q3 2024
Building design: AART Architects and ADEPT
Client advisor: Rambøll Danmark A/S with AART Architects as an architectural consultant
Turnkey contractor: A. Enggaard A/S with COWI and ADEPT as consultants