Organic Fuel Technology and GreenLab enter into a partnership agreement that paves the way for the green transition
The two INCUBA companies Organic Fuel Technology and GreenLab enter into a partnership agreement for a large demonstration plant in GreenLab's green industrial park. The facility will be crucial for the commercialisation of Organic Fuel Technology's unique technology that creates green fuel from biological residues using a special microwave reactor.
On June 30 2023, the green industrial park GreenLab and the technology company Organic Fuel Technology signed a partnership agreement for a 700 m2 demonstration plant that will produce environmentally friendly fuel that can replace fossil fuels in the transport sector and contribute to a reduction in CO2 emissions. In full operation, the demonstration plant can handle up to 13,000 tonnes of biomass manually and produce 1,000 litres of green fuel.
Organic Fuel Technology are pioneer in the production of bio-oil, gas and coal using a unique microwave technology, and for GreenLab, the partnership is part of the industrial park's ambitious plans to attract and bring together cutting-edge technologies and partners that can contribute to the green transition.
"We are proud to welcome Organic Fuel Technology to GreenLab in Skive. We look forward to the collaboration and to the establishment of another important green energy technology in the park. In collaboration with Organic Fuel Technology, we will, among other things, explore the possibility of utilising residual heat from existing companies in GreenLab for Organic Fuel Technology's production," says Thomas Helsgaun, COO at GreenLab Skive and adds:
"Here it is a great advantage that we can easily turn the opportunities around already in the establishment phase, as we both have offices at INCUBA in Aarhus".
Organic Fuel Technology is also looking forward to the upcoming collaboration:
"GreenLab has developed into a great showcase for the green and circular technologies of the future. In addition, there are good opportunities for the companies in GreenLab to interact and utilise each other's by-products. Both have been important for Organic Fuel Technology's decision to locate our first full-scale demonstration plant here," says Jens Henrik Haahr, CEO at Organic Fuel Technology and adds:
"We are grateful to have had the opportunity to network and meet potential partners like GreenLab through our presence in the INCUBA community.
INCUBA's CEO, Mai Louise Agerskov, says: "Cross-company collaboration is one of INCUBA's most important focus areas. We strive to create a valuable network where INCUBA's companies can collaborate and exchange ideas across industries. Cleantech and the green transition are key drivers in today's society, and we are thrilled that Organic Fuel Technology and GreenLab have found each other in their mission to pave the way for the green transition. Their cutting-edge technologies will play a crucial role in creating a more sustainable future."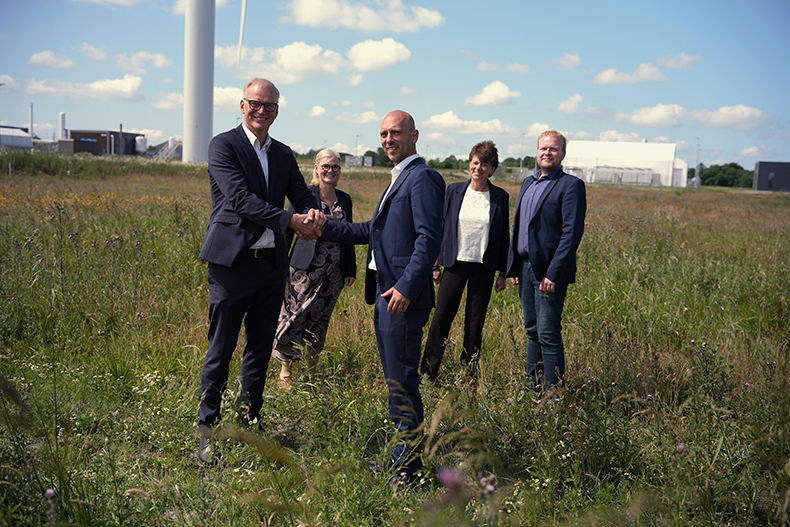 Partners: GreenLab and Organic Fuel Technology
Start-up date: The new plant is expected to be established in February 2024.
Jobs: The demonstration plant is expected to create around 10 jobs in the short term, while the long-term commercialisation is expected to create a triple-digit number of jobs at Organic Fuel Technology.
About GreenLab: GreenLab is a green and circular energy and industrial park established in 2019. Its purpose is to test, demonstrate and accelerate the green transition by improving the way renewable energy is produced, converted, stored and utilised. GreenLab showcases innovative energy systems through its SymbiosesNet™, which connects industrial production with new energy infrastructure and technology research. Read more here: www.greenlab.dk
About Organic Fuel Technology: Organic Fuel Technology is a technology startup focused on converting organic waste into circular biofuels. Their unique and patented microwave solutions convert waste and low-value materials into climate-friendly bio-oil and biochar with carbon storage. Organic Fuel Technology aims to contribute to global warming mitigation and solve waste challenges globally. Read more here: www.organicfueltechnology.com